What else will you like to learn about?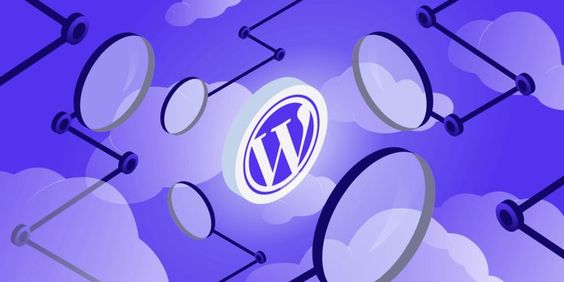 WordPress Hosting is a hosting platform that is designed particularly to attend to WordPress sites.
WordPress hosting which is usually a (shared hosting service or not) is structured in such a way that it is ready to host WordPress sites for optimum operation. It operates just like other types of hosting, providing server space for application and storage of your files.
Difference between WordPress hosting and Other Types of Hosting
WordPress hosting simply offers an effective and easy way to control or run your WordPress site by making sure that all you need to make it secure and extremely fast is adequately and efficiently made provision for.
WordPress hosting is explicitly designed to gear WordPress sites to ensure the adequacy of speed, performance, and accuracy.
From a series of research and extensive study, I conducted to make sure this article is credible and concrete. It is safe to say that if you need a business website that does everything you want it to do and also doesn't require custom coding, then WordPress is awesome. WordPress hosting has a specific subset of web hosting plans that articulate and emphasizes the WordPress platform.
Think of WordPress hosting as wearing a well-tailored dress specifically fitted for your body. WordPress hosting is tailored-made to work with word press sites.
Benefits of WordPress Hosting
Some of the advantages of WordPress hosting include;
Increased uptime

:

WordPress hosting ensures actual management and consistent correlation between your server and the management of your content.  It also runs instant updates that help maintain your site, and keep it running, not just keeping it running but also in the current version of WordPress available. Ensuring your website will stay accessible to visitors or customers more often.

It is very Fast

:

Every segment of the server has been modified to cater to the way WordPress is set up, enabling quick loading times. This level of hosting can drop the page loading speed and the response time by a second or more.

It is Secure

:

WordPress hosting usually includes security protocols that cater to WordPress-specific shortcomings. You can be sure to trust the team behind the management of the WordPress hosting service to handle any WordPress security issues as they will arise and address them faster.

Absolute Customer Support

:

The support teams who are charged with the responsibility of running managed WordPress hosting accounts are usually experts in WordPress. This level and depth of specialized knowledge and expertise pay when you have any problem, as they will be capable of handling it. They offer experienced support troubleshooting, and equally hosting problem solutions whenever it is needed.
Disadvantages of WordPress Hosting
WordPress Hosting is a more custom-built hosting solution, it is more customized and dedicated this simply means that it is not for everyone. WordPress hosting comes with specific features that make the price higher definitely than other kinds of hosting options.ie shared hosting.
Consequently, there are limits to how much fits or customization you can run across your site. Often, WordPress hosts although not all of them put a certain number of limitations on plugins you can use, mostly due to security reasons and concerns.
If your plugins are on a host's list of limitations, and your site requires such plugins to function adequately you will need to consider another hosting option or look for another clear plugin. Another thing is, you can only use WordPress hosting if you operate or own a WordPress site, in case you decide to use another website builder to create your website, then WordPress hosting is not an option.
When running a site, you will want to make sure that your website is safe and secure and has easier updates that will ensure the proper functioning of your site.  WordPress hosting is most definitely the best option for you.
Here, there is less work and you get to acquire more knowledge, and also you have access to particular custom-made services, seeing that WordPress hosting plan is built to serve specific purposes (CMS). WordPress developers who are more experienced can potentially extend the content management system's durability and functionality and consequently do more with it.
Let's say you are looking into WordPress hosting options, bear in mind that various plans and providers will be offering different forms of WordPress hosting plans. If you have or run a small-scale business, it is best to run a shared or cloud WordPress hosting, to avoid spending unnecessarily. For large-scale businesses that will attract more traffic and complex services, you would need a VPS or dedicated WordPress hosting option.
Factors to Consider When Choosing WordPress Hosting
when deciding between a WordPress hosting plan and a shared hosting plan, firstly you should what the plan covers and the kind of hosting and services it offers once this is decided, it creates a clearer picture and understanding of what you want and enhance your making the right decision and choose what suits you best and then consider the following;
where the website is located: You need to be sure your website is on WordPress or not.
Cost

:

You need to consider your budget. Since shared hosting plans are relatively cheaper, you will need to know, if a shared hosting plan tends to your target and needs.

Security:

You need to consider the safety of your site. You need to consider which is more secure. For WordPress-specific needs, WordPress hosting is more secure.

Management

:

Here, you need to ask yourself if you can deal with the stress of management and control, a little responsibility of your site. WordPress adds updates regularly. The more updates, the better the features and security. If you cannot keep up with all this then you need to consider someone else handling the management.
Finally, if you are building a website that is bound to attract a lot of customers and consequently traffic then you might consider going for a shared hosting plan instead. But if you are starting up a new business with a WordPress site and you have little time or skills for management then you should definitely go for a WordPress hosting service. This makes running a website easy for everyone without having any special skill or particular time for web management tasks.