What else will you like to learn about?
WordPress is the leading web development platform for creating unique, professional-grade websites and web applications. WordPress focuses on simplicity, usability and speed – without compromising on power and flexibility.
WordPress has been by far the best choice for building blogs and websites. Follow these 4 simple steps to make your website today.
1.Choose and register a domain name.
A domain name is the address of your website that people type in the browser to visit your website. For example, broaddrive.net
In simple terms, if your website was a house, then your domain name will be its address. Ever noticed sites having .com, .net, .org, .biz, or .info? These are the domain extensions. You can choose to buy one of these or go with a custom domain name like broaddrive.net.
A typical domain name cost about $12 a year, but you can also get a free one from the link below:
Click here to get a free name domain.

Click "Get Started Now" and select the "Basic" plan for a start

Search your preferred domain name to check availability.
If your domain name is available, you'll see the "Continue". Congrats! Continue to Step 2.
If it's not available, you'll be told to try another variation. You can consider changing a word, using hyphen(-), adding a number or changing the domain extension. For example if www.broaddrive.net  is taken, the solution would be www.broad-drive.net  (usage of hyphen) or www.broaddrive123.net (adding a number).
2. Setup your web hosting.
For the majority of new websites, the "Basic" bundle is more than adequate. If you don't want the additional paid choices right now, uncheck them.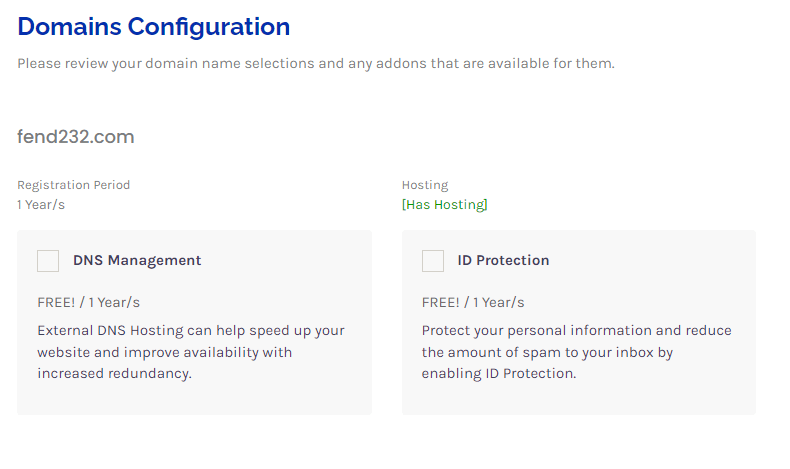 To get the lower monthly price, you need to pay for at least one year. It's ridiculously cheap for what you get. Make the upfront payment using your normal card details or PayPal (click "more payment options").
3.Install WordPress on Cpanel
The cPanel framework is user-friendly and made to make managing web hosting accounts easier for users. In essence, cPanel gives website owners the ability to administer their WordPress website. Among the many applications of cPanel are the management of domain names, database connections, and email accounts.
Moreover, WordPress site owners can manage all the above-mentioned and other aspects of their WordPress website without any technical knowledge.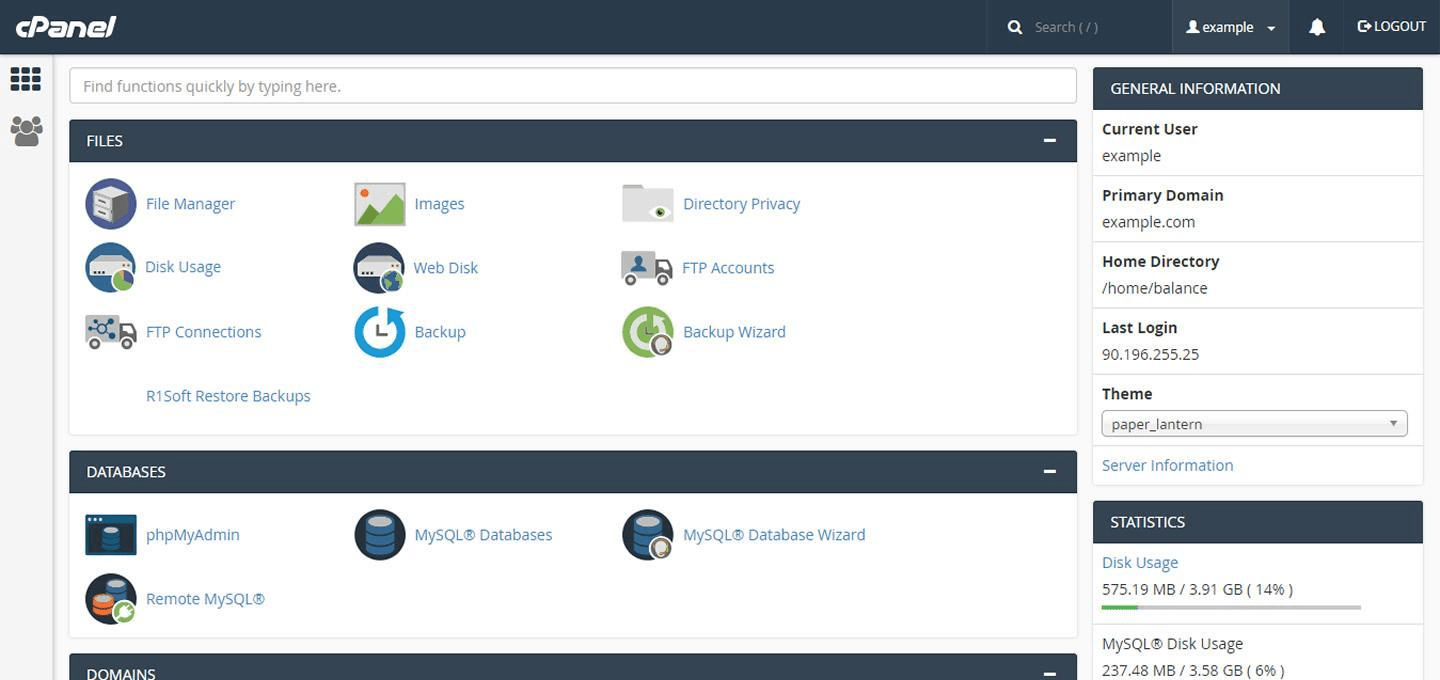 If your hosting provider does not offer WordPress installation, you can do this from the cPanel, using Softaculous. Here are the steps:
Head over to cPanel > Home > Software

Select Softaculous Apps Installer.

From the menu on the left, type "WordPress in the search bar.

Select the WordPress icon that will show up.

From the menu that appears, click on "Install".

Next, you have the option to choose a quick install or a custom one. The forms that you will need to fill in will be different, depending on your choice.

A form will show up, so fill it in. There are some pre-filled default values, you can leave them as they are if you want.

Next, you need to specify the Installation URL, meaning the domain where you want to install WordPress.

Next, it's time to fill in the WordPress admin username, password, and email address. Then you must select the language in which you want to install WordPress.

When the form is filled in, just hit "Install" at the bottom of it.
4.Choose a WordPress theme.
The current version of WordPress will automatically install a default theme. It comes with three default themes: Twenty Nineteen, Twenty Twenty, and Twenty Twenty-One. WordPress default theme is Twenty Twenty-One.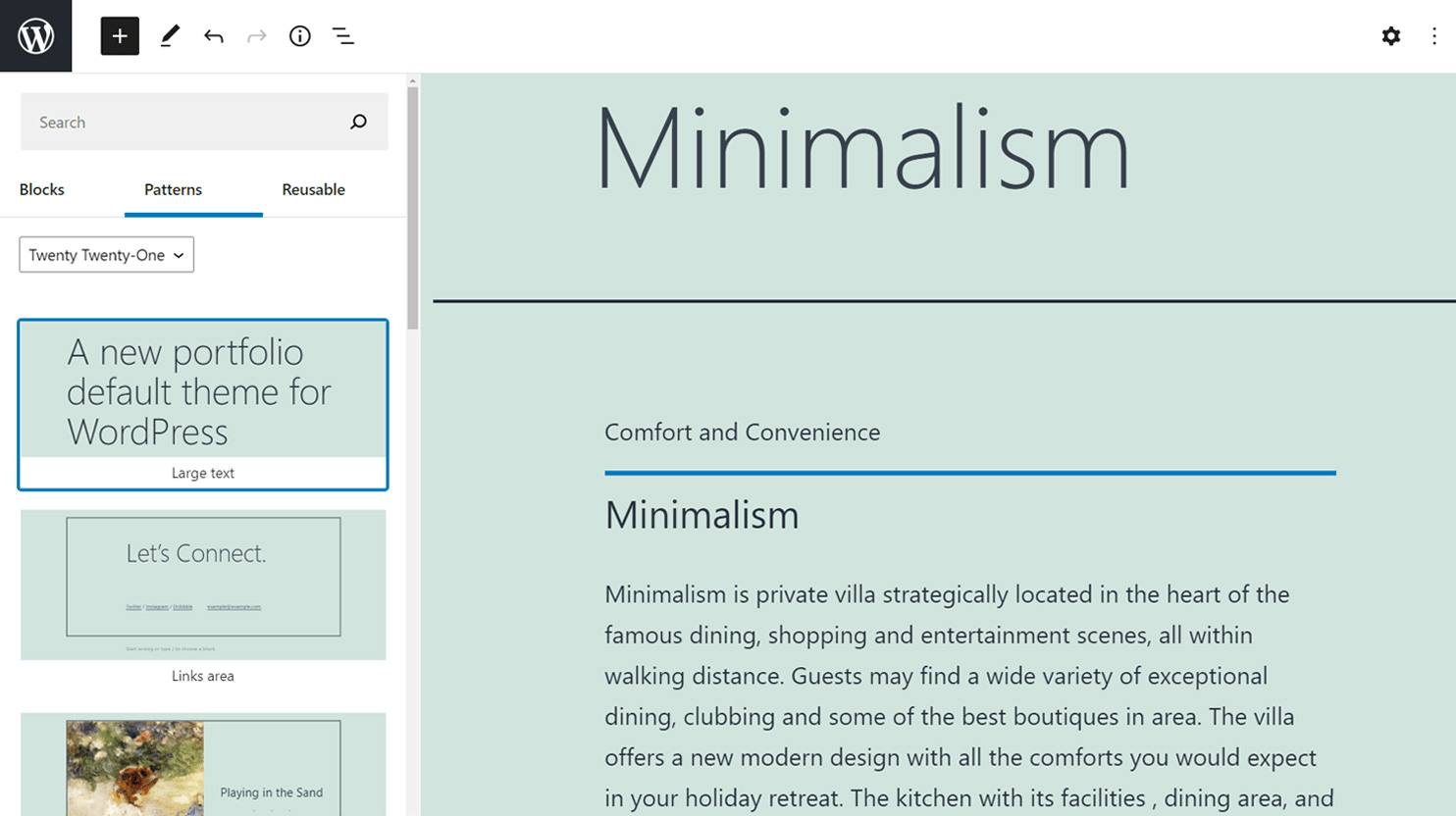 5.Install required plugins.
First decide what type of information you want on your website and what technology you would like to use to achieve it. After this, look at your marketing strategy. Once you have a list of things to include in your website design, it is time to start creating them!
The first step in customizing your website is to install the plugins that you need. In this section we will go over some of the most common plugins and why they are important. Remember, these are just suggestions so feel free to choose whichever ones suit your needs best!
Create a new blank theme and install the desired plugins. There are hundreds of free WordPress themes available for you to choose from. If you want something specific, however, you may have to pay for it. There are many different types of websites that can be created, and each has its own unique purpose. It is important to know what type of website you want before going into the design process. Below is a list of some of the most common types of websites:
a) Personal Blogs Blogs are great for sharing personal opinions and thoughts with others. Most blogs allow readers to leave comments or "follow" them, which means they will receive an email notification when new content is published. The best way to start is by creating a new blank theme and installing the desired plugins. Once you have your website up and running, it is time to get down to business!
Step 2: Choose a template and install the desired plugins
Plugins are extensions that allow WordPress to do things like add new content types, create custom post types, add custom fields and more. There are thousands of plugins available for free download on the WordPress Plugin Repository website.
For example, one of the most common plugins is Yoast SEO. It allows users to easily optimize their content for search engines by providing tips and suggestions for improving on-page SEO (search engine optimization). The most important thing to do is find one that fits your needs and offers everything you need. Once you have found a theme that suits your website, it is time to install some plugins.
There are plenty of free options available on the WordPress directory, but some of them come with limitations or restrictions. The best way to get started is by choosing an all-inclusive plugin suite like Genesis (for Genesis child themes) or WooCommerce (for eCommerce websites). You can find a list of the best WordPress themes on Envato Market. Once you have chosen a theme, it is time to install some plugins. Plugins are software programs that provide additional functionality for your website. They are easy to install and use, and many of them are free. You can find a list of the best WordPress themes on Envato Market. Once you have chosen a theme, it is time to install some plugins.
On your Broaddrive control panel click "Login to the WordPress" to start your journey.
Your WordPress dashboard will appear, It is quite easy adding content to WordPress. Simply click on "Posts" > "Add New" will open up an editor window. This allows you to build, format and create your post without any knowledge on coding.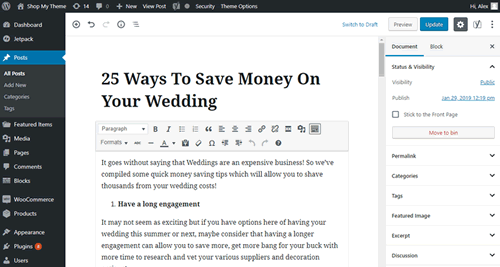 Once you have a couple of articles published on your website's topic, there are endless opportunities to start growing your audience and making money from home.
You can also reach out to Broaddrive  support 24/7.