What else will you like to learn about?
How to login to cPanel
This was at first tricky for me in my early days of server administration and in a bit I'll be giving you the answers to the not so menacing issue but first lets go over a few facts.
What is cPanel?
Despite the vast solution that cPanel provides, it is simply an interface which you can use to manage your websites and/or hosting accounts. cPanel provides functions such as creating custom emails for your websites, managing hosting plans, website backups, etc. To learn more about cPanel,click here.
These functions have created a growing niche for cPanel in the tech sphere. Due to the vast functions that cPanel provides, operating it can prove difficult and dangerous for not so tech savvy people because a single mistake while operating can bring dire consequences but fear not because here at Broaddrive we provide you with professionals to handle the tedious tasks of website/server administration. And with that being said, let us get on to how to login to cPanel.
The easiest and most frequently used method for logging into your cPanel is with your domain name and this is done in several ways.
1. Using "/cpanel".
You can login to your cPanel account by simply adding "/cpanel" to the end of your domain name.
Example: "testrun.com/cpanel"
2. Using Subdomains.
Some organizations like Broaddrive prefer to have a subdomain for their cPanel login portal on their websites. Their URLs will usually appear as "cpanel." then the domain name.
Example: "cpanel.testrun.com"
3. Using Port Numbers.
Port Numbers are specific numbers which have been preassigned to a particular protocol on a webserver. The default port number for cPanel is 2082.
By adding ":2082" to the end of your domain name, the cPanel login portal for your website opens up.
Example: "testrun.com:2082"
If the attempt to login your cPanel account with any of the above procedures is successful, a webpage will open up with an interface like the picture below.
Congrats! now all you have to do is fill in your details and login.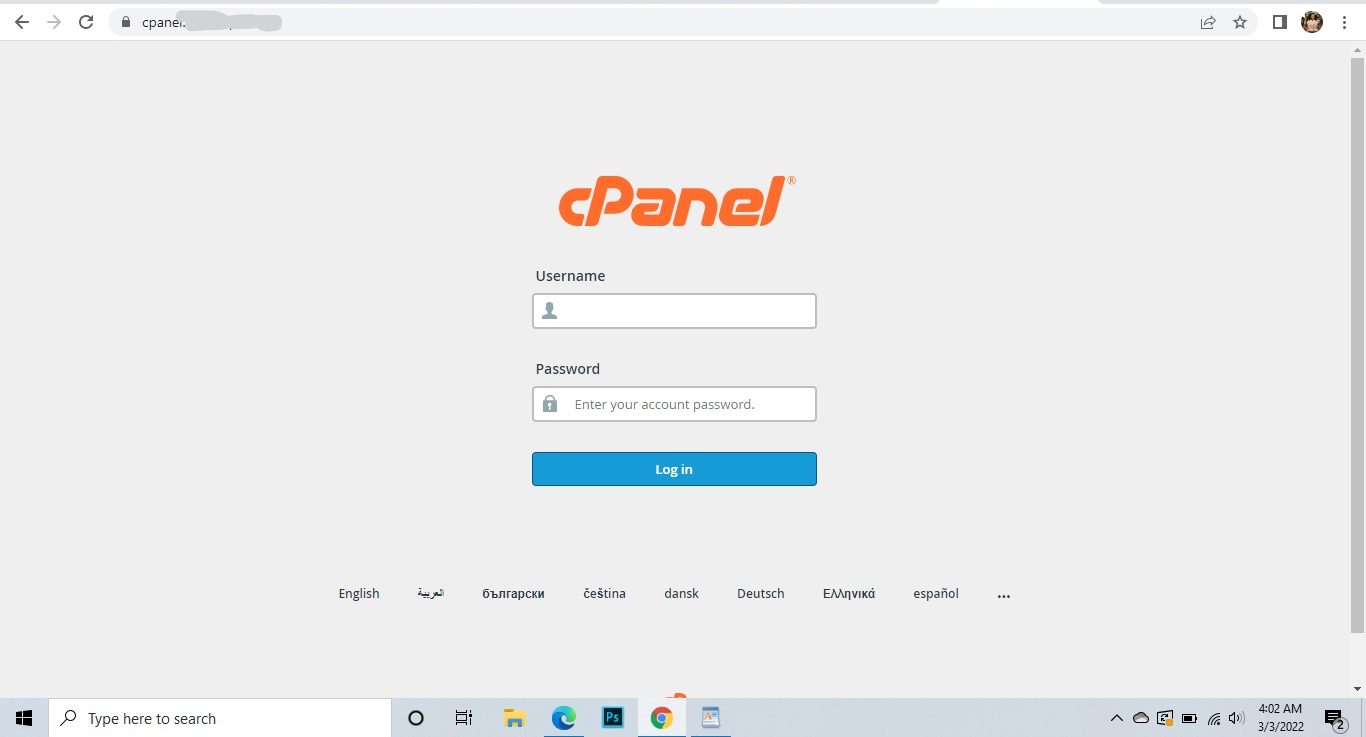 We hope this is helpful to you, if you need any assistance with cPanel or your website please reach out to us on our social media handles,  we would be happy to assist you, thank you.